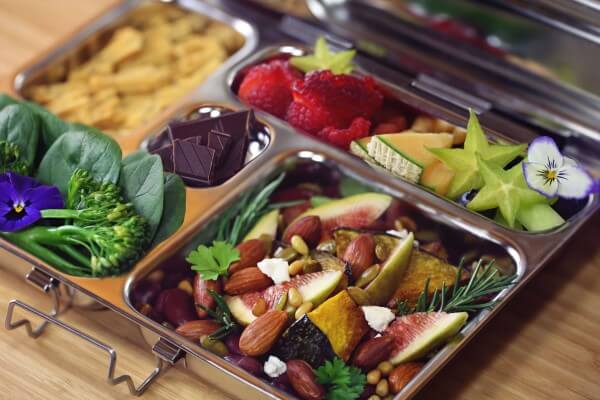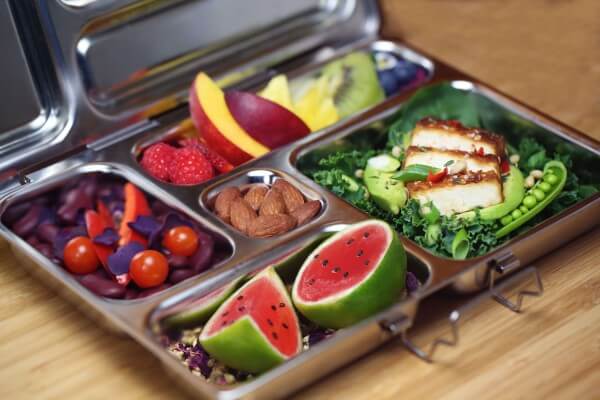 Hi everyone! Carlton here, and together with the ever-lovely Amy, we're the duo that run a little thing we like to call Lettuce Lunch. I've always loved creating in the kitchen and Amy is a real food lover, so we figured it might be fun to try a project revolving around that idea. Basically Lettuce Lunch is all about bringing those two things together - I cook a new lunchbox every day filled to the brim with all sorts of exciting little bits and pieces, take some pictures, send Amy off to work with it, then share it with our fans on Instagram. Sometimes it's experimental, sometimes it's food art, and sometimes it's a terrible mess, but we have fun all the same.
Lettuce Lunch is also entirely vegetarian. Amy decided some years back it was the only way for her, so the lunch boxes naturally followed suit. At first it seemed like a limit - as if every meal had to revolve around, say, roasted vegetables or tofu as a meat replacement; but it doesn't take long for those boundaries to start to break down. You start trying new things and suddenly there's a whole new world of flavours and techniques available to you. We're talking things like vegetables that I never knew you could eat raw… others i'd never seen cooked! Exploring legumes, seeds and nuts. Converting carnivorous classics with a modern, meat-free twist. New textures, new combinations, new flavours.
It's been a whirlwind couple of months for us since we started. We made our television debut just recently, helping out on a children's show - the producers had seen the Instagram and wanted to know if we were interested in helping to educate preschool aged kids to eat healthy. Together the children and I put together a healthy and fun teddy-bear bento box and they such a good job on it! It was a great experience and helped strengthen my love of cooking and healthy eating even further.
Moving forward, we're hoping we can show people that eating healthy doesn't have to be too difficult or expensive, and that with a little creativity in the kitchen, anyone can create some amazing meals. Alongside Lettuce Lunch, i'm working my way through a nutrition degree with the hope that this will expand my ability to teach and inspire others. Beyond that, who knows! It's been such an adventure so far, so our plan is basically to just keep having fun with it and see where it takes us. If you like what we do or have any questions, feel free to leave us a comment - we love talking to likeminded foodies about anything and everything. Guten appetit!